Writing Clips
Here's what I've done as an on-again, off-again journalist, recovering flak, and op-ed writer. My past bylines include some with National Public Radio, Al Jazeera America, and Mic.
---
I wrote a story about whether teachers should earn six figures. Artwork is my own. PBS's NOVA recognized this feature as one of its top 10 science education stories for 2015.
Coming To Texas: Special-Ed Cams To Protect Students From Their Own Teachers
I covered a new law that will require Texas schools to install cameras in their special-ed classrooms upon request.
---
I covered why politicians on both sides of the aisle suddenly went silent on immigration for the 2014 midterm elections.
Pot research stalled even as legalization gains momentum
Critics say that a trio of federal agencies hobble gold-standard marijuana research. I investigated their claims, turning up accounts of red tape and intimidation that perpetuate a culture of fear.
Unaccompanied Minors Wait in Limbo, Dreading Deportation
I contributed to this report on how schools were adjusting to accommodate unaccompanied child migrants from Central and South America.
Trafficking Colo. Pot Riskier as Neighboring States Crack Down on Borders
We investigated claims about increasing police scrutiny in states around jurisdictions where marijuana is now legal.
---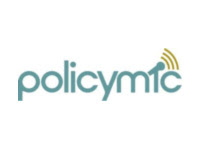 If I can change my mind, so can you.
---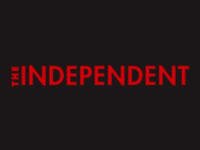 This is one of my faves. The subject of the story, a young Brit named Alex, later went on to be listed as one of TIME 's 30 Under 30.
---
This press release kicked off the Indiegogo campaign for Cherie Amie, a fair-trade lingerie company I helped start.
Cherie Amie Kicks Off 'Do-Good' Lingerie with Successful Indiegogo Campaign
We raised $15,250 on Indiegogo.
After Fire, Charitable Duo Dusts Off Ethical Lingerie for Human Rights Day
. . . and then we had a fire.
---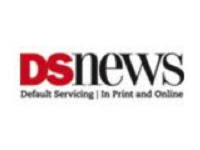 Cover story. I chronicled the trickle-down effect of the historic $25 billion mortgage-servicing settlement.
Report: Countrywide Used 'VIP' Loan Deals to Influence Lawmakers
Nothing was new about this story—except that I got a former Senate committee staffer to go on record about his own experience with shady influence-peddlers.
CFPB and Dodd-Frank Have Reasons to Celebrate Financial Reform
Anniversaries mark triumphs and travails for overhauled financial regulation and the agency it created.
Interviews
Five Minutes with Joseph A. Smith, Jr.
---

Cover story. The economy was still in the throes of a recession hangover. I tied 12 rules for survival in the mortgage industry to the 2012 apocalypse that never happened.
Dollars and Sense
Cover story.I did some sleuthing to learn why Fannie Mae and Freddie Mac remain on Uncle Sam's teat, and when—if ever—they'll get off. Here's what I found out.
5×5
Cover story. I interviewed and told the stories of several high-profile movers and shakers in the housing industry.
The Comeback Cop
Not every banker hates Elizabeth Warren.
All Hail King Cash
Cash buyers and investors are making a hit in the post-recession housing market.
Frank Retires, Leaving Namesake Law with Uncertain Future
Barney Frank departs in true Barney Frank fashion—relishing the opportunity to riff on critics and conservatives everywhere.
Should Officials Do Away With Mortgage Interest Rate Deduction?
Lawmakers rile voters when they consider axing more than $60 billion in annual giveaways.
Interviews
Carole Galante
Peter Swire
---
It's a pretty simple formula: Pay our bills and we avoid another recession.
Over 100 Immigration Activists Arrested in D.C. as Partisanship Paralyzes Congress
U.S. Park Police arrested more than 100 immigration activists for violating demonstration rules at the White House. I was on hand to photograph and report the story. Photography my own.
Ebola Strikes Mask Collective Bargaining Disputes at Some Hospitals
I covered protests by members of a national nurses' union at the White House. Photography my own.
Bipartisanship: Democratic and Republican Lawyers Work Together to Restrict Voting Rights
I wrote an in-depth story about recent efforts by both state Democratic and Republican parties to close open primaries—and still receive taxpayer funds to pay for them.
Controversy Surrounds Wounded Warriors, Lavish Salaries, and White House
I investigated claims that the Wounded Warrior Project spent just a small sum of the $154 million it raised on veteran-related services, and found some surprising results.
White House, Senators Back Deal to Do Away with Fannie Mae, Freddie Mac
Sources shed light on backroom shenanigans to keep the mortgage giants alive in spite of a bipartisan deal to eliminate them.